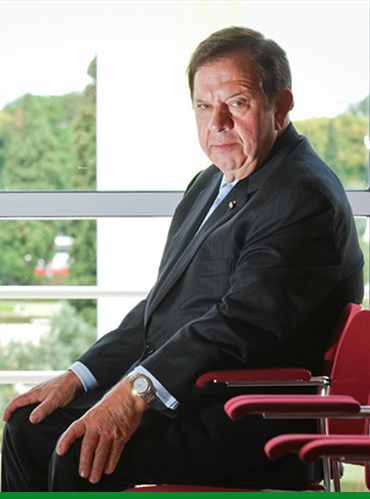 Company: S&F Concrete Contractors
Country: United States
Field: Economy
António Frias is the founder of S&F Concrete Contractors, that has 600 collaborators and is considered the major construction company in cement in New England, United States.
Coming from Santa Maria's island in Azores, António Frias arrived at the United States in 1955 and started to work in a shoe's factory, in a bakery and in the civil construction. Ten years later, in 1965, he created his own company with only three employees, that started by building cement sidewalks, walls and gutters.
Nowadays he is involved in near 60 works in the states of Massachusetts, New Hampshire, Connecticut and Rhode Island (United States).
S&F Concrete Contractors differentiation's factor is the utilization of cutting-edge technology incorporated in the GPS system, ensuring a precise drilling in the exact place of the intervention.
In the last decades, the company was involved in big works, namely, the building of the Celtics and the Patriots pavilions and dozens of shopping centers, schools, hotels and residential buildings in the United States.
In 2011, António Frias won the entrepreneurship award of COTEC.
He is a member of the Portuguese Diaspora Council since 2014.