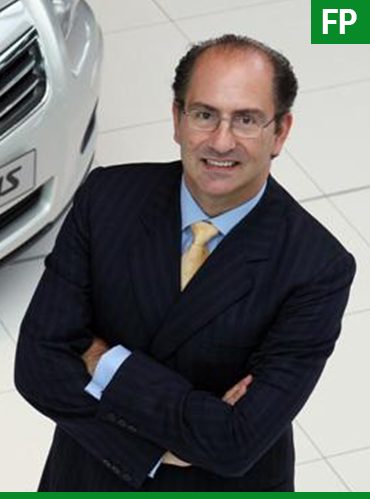 Company: Toyota
Country: Brazil
Field: Economy
Miguel Fonseca is the Executive Vice-President of Toyota Brazil, having been between 2012 and 2015 the President of Toyota Financial Services for Europe and Africa.
Previously, from 2010 and 2012, he was Vice-President of Sales in Toyota Europe, based in Brussels. Since 2001 that Miguel Fonseca is part of the Toyota's boards, having performed executive positions in the brand in Spain and UK.
Graduated in Mechanical Engineering, he started his career in the automobile sector in 1987 at Citroën Portugal. Later, in 1989, he went to Ford Portugal, and later to Ford Europe in 1992 and in 1995 to Ford Spain.
In 1998 he returned to Portugal to join Fiat has President and CEO.
He is a member and founding-partner of the Portuguese Diaspora Council since 2012.