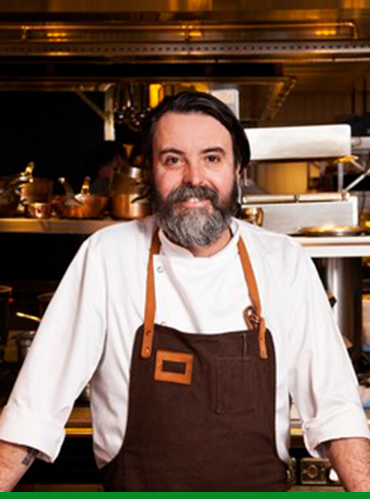 Company: Chiltern Firehouse 
Country: England
Field: Culture
Nuno Mendes is a gastronomy pioneer, a traveler that has been exploring the world searching for unique ingredients, innovational techniques and firsthand experience in local farms. In his work path he worked with some of the most recognized chiefs in the world, such as Wolfgang Puck, Rocco di Spirito and Jean-Georges Vongerichten in NY and London.
In 2006 he opens his first restaurant "Baco" in London, which have received compliments from the critics for his "avant-garde" food. Later, he created an innovation sector designated "The Loft Project" that developed from a subterranean club to a "chef gallery", where Nuno Mendes created new recipes while he received clients to have dinner. Through his project, Nuno Mendes invited chefs from other parts of the world to enjoy his space to organize unique experiences for his own clients.
In 2010, he opens a restaurant "Viajante" in Town Hall Hotel in London, which received wide recognition from the critic, as well as a Michelin star in only nine months opening, and having accomplished the 59º place Best Restaurants in the World for San Pellegrino in 2013, and evolved to a London fashion restaurant to a destination with international demand until 2014.
In May 2011, Nuno opens a more informal restaurant, the "Corner Room" in London, and in February 2014 he joins Andre Balazs as the restaurant Chiltren Firehouse's executive chef, also in London.
He is a member of the Portuguese Diaspora Council since 2015.