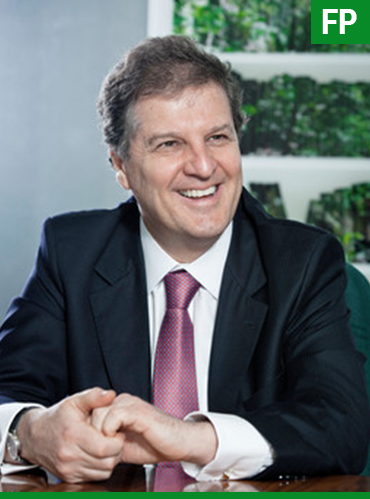 Company: –
Country: Brazil
Field: Economy
Ricardo Espírito Santo is an economist for The City University – London, England. He started his career in 1980 in Brazil, in Banco Mercantil of Sao Paulo, going later to the local subsidiaries of Chase Manhattan and Bank of America. In 1987 he assumed the international area of Inter-Atlantic Bank, in Sao Paulo.
In 1990 he assumed the area of the International Private Banking of the Espirito Santo Bank of Florida, in USA. From 1005 to 1997 he was the director responsible for the international area of Banco Espirito Santo, in Lisbon, and from 1997 to 2000 he assumed the position of Executive Vice-President BoaVista Inter-Atlantico Bank, in Rio de Janeiro. In 2001 he was nominated President Director at BES Investment in Brasil S.A., in Sao Paulo.
He was also Member of the Administration Council at BES Brazil Investment S.A.; pf the Espírito Santo Bank, in Lisbon; of BES Investment – Lisbon; of Monteiro Aranha S.A. Brazil; of BHG Brazil Hospitality Group; of ES Properties Brasil; Europ Assistance Brasil; Vice-President of the Administration Council Espirito Santo Bank of Florida and President of the Portuguese Chamber, in São Paulo.
He is a member and founding-partner of the Portuguese Diaspora Council since 2012.