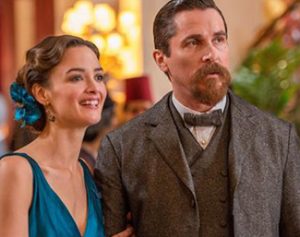 Turismo de Portugal and Instituto do Cinema e do Audiovisual are going to offer tax incentives to productions.

Turismo de Portugal and the Cinema and Audiovisual Institute are going to offer a new incentive system that includes the reimbursements of 25% to 30% of the production expenses.
"We chose the north-American market has one of the preferential markets and we came to Las Vegas to reunite with the main studios to raise awareness of Portugal and explain why they should film there", explains to DN Maria Mineiro, vice-president of the Cinema and Audiovisual Institute (ICA), that was in Los Angeles to go to meetings with the big studios and production companies. The Portuguese committee convened with responsible people for Walt Disney, Home Box Office (HBO), Fox, Paramount Pictures, Warner Bros/ /New Line Cinema and Metro-Goldwyn-Mayer (MGM), and they also attended a session with Motion Picture Association of America (MPAA) and their associates.
They put on the table the new incentives system that comes into force this year and it is designed to attract international productions. It's a reimbursement of 25% to 30% of the production expenses made in the national territory, both cinema as television and video on demand. This is a significative alteration compared to the incentive that was into force in the last year. Now, it will be a reimbursement in money to productions with minimum expenses of half a million euros (or 250 thousand euros for documentaries), and a limit of four million euros, that can be negotiated. The reimbursement is financed by Turismo de Portugal with the coordination of ICA.
By Diário de Notícias, February 2018