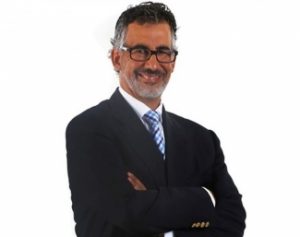 The member of the Portuguese Diaspora, Armando Almeida, has a new professional position at Tupl, Inc. since March.
Tupl, Inc. announced that Armando Almeida has joined the company's Board of Directors. Armando brings over 30 years of international executive leadership experience in the Communications and IT industries.
Petri Hautakangas, CEO of Tupl, said: "Armando's breadth of global experience at the board and CEO level will be invaluable as we expand our wireless and wireline network operations business globally, develop new partnerships and move into an increasing number of markets and industries. His expertise and leadership will help us advance the features of our platform to unparalleled industry-leading status. Managing growth over the next year and beyond is going to be crucial, and we view Armando's leadership as both strategic and timely for our business."
Almeida responded: "Expertise and innovation in automation is a requisite for tomorrow's telecom leaders. Tupl could not be better positioned with its market-leading platform to enable this transformation. I am delighted to partner with Petri and his team to help wireless and wireline network operators around the world leverage this game-changing technology."
Tupl's automated solutions leverage artificial intelligence (AI) and machine learning (ML) to resolve technically complex issues for wireless and wireline network operations and other verticals such as utilities. Its platform handles all the needs of telecom companies from customer care, to network optimization and troubleshooting tasks, to data collection and analysis, all within a single integrated system. Robust, secure, and feature-rich, Tupl helps its partners dramatically reduce operational costs through efficiencies in network issue detection and resolution.
Armando Almeida offers vast knowledge and experience within Corporate, Enterprise, SMB and Consumer sectors, has participated in various mergers and acquisitions, and is a Founder, Board Member and Investor in a number of companies. Armando was CEO of Portugal Telecom, the largest Communication Service Provider in Portugal. He was also a member of the Executive Board of Nokia Siemens Networks where he served as Executive Vice President (EVP) of Europe and Africa Cluster and EVP of Global Services. Before, he was also Vice President for the Latin America region. He has worked in the IT industry with Hewlett Packard and Compaq Computers. He is also a counselor and founding member of the Portuguese Diaspora Council.
By Business Wire, March 2018
Next Post
Henrique Cymerman launches new book