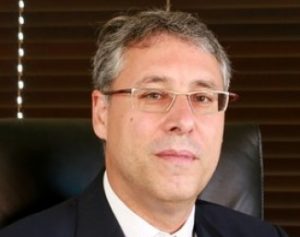 The councelor Paulo Peereboom is, since the beginning of this year, Chief Executive Officer of Makro Nehterlands.
The Portuguese Counselor, Paulo Peereboom, started in the position of Chief Executive Officer at Makro Netherlands in the beginning of this year.
In a recent interview recently published Loftus Bradford' site, Paulo Peereboom states: "'The best advice I can possibly give is: If this is a race, it's a marathon, not a sprint", referring to the expectations of people who are just coming out of college and have to start from the zero on a company.
The new Makro Netherlands' CEO started by studying Corporate Management in Rotterdam University and today he has more than twenty years of experience, having lived and worked in many countries. His career went through the retail sector, on companies such as Jerónimo Martins Group and Mars, in Portugal, but also by Pick 'n Pay, in South Africa. He also worked in Ahold Royal Group, at Rimi and at Ica.