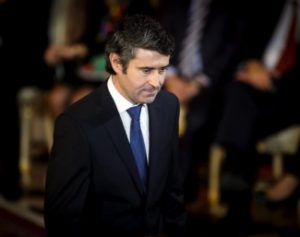 The Portuguese and Canadian governments will sign an agreement about the student and work mobility for young people between 18 and 25 years old, said the Secretary of State for the Portuguese Communities.
José Luís Carneiro talked to Lusa before the prime-minister participation on a reception in Centro Português Recreativo Lusitana, em Ottawa – the first point of the four days official visit of António Costa to Canada.
About the high number of undocumented citizens and the delays related with the services of the Social Security, José Luís Carneiro defended that all these questions "have been being object of systematic treatment" by the government and highlighted that the official visit of the prime-minister to Canada will allow "to give a significant step on the mobility of the citizens", mainly the youngest.
"In what concerns to the Social Security, the question will have an evolution with a common declaration of the governments of Portugal and Canada", said the Secretary of State for the Portuguese Communities.
Regarding the issue related to the undocumented citizens, José Luís Carneiro stated: "We have been keeping a permanent dialogue with the legislative power and with the Canadian minister of emigration. It's a complex question. There are flexibilization measures for their regulation".
José Luís Carneiro, added that, during the prime-minister visit to Canada, it will also be adopted measures to reinforce the teaching of Portuguese.
By Público and Portuguese Diaspora Council, May 2018 
Previous Post
Portugal is the 22nd most attractive country for foreign investment
Next Post
Pedro Pereira da Silva at Pick n' Pay South Africa