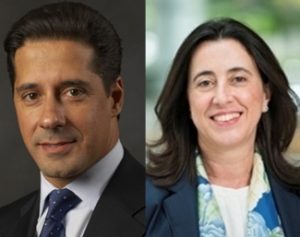 The members of the Portuguese Diaspora Council, Alberto Carvalho and Manuela Ferro, participated as speakers on the XVII PAPS Forum, on the USA.
With the theme "Sailing into the Future", the conference took place at Harvard Law School, and was divided in two panels: "Crossing Disciplines and Nations: the value of the multi-mindset" and "Powering the Innovation Wave: how are we fueling technology advancements?".
Alberto Carvalho, Superintendent of Miami-Dade County Public Schools since 2008, was keynote speaker, and Manuela Ferro, Vice President of Operations Policy and Country Services for The World Bank, participated as a speaker on the first panel.
Founded in 1998, the Portuguese American Postgraduate Society (PAPS), is an independent, non-profit organization, with no political affiliations whose mission is to support Portuguese and Portuguese-american graduates studying or working in North America and establish a bridge between Portugal and the United States and Canada.
By Conselho da Diáspora Portuguesa, June 2018