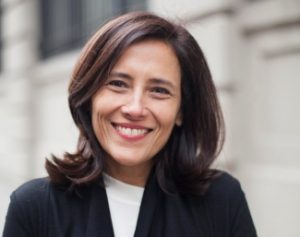 The Portuguese Diaspora Counselor and producer Joana Vicente is the new executive director of the Toronto International Film Festival (TIFF), being co-responsible for the organization along with Cameron Bailey.
"The selection committee was profoundly impressed with Joana Vicente's past has producer, advocate of the independent directors and with her success on fundraising and partnerships. Her extensive knowledge of the changing cinematographic overall picture solidified the decision", said, on a release, the festival's administration council.
Joana Vicente was, since December 2009, the Executive Director of the Independent Filmmaker Project, the oldest and biggest non-profit independent filmakers organization in the USA, has recalls the TIFF's release.
As a producer, Joana Vicente is known for her work in documentaries such as Enron: The Smartest Guys in the Room, of Alex Gibney, Todd Solondz's movie Welcome to the Dollhouse. "I've always seen TIFF has a prominent international platform for the world cinema, with an impact both global and local", says the Portuguese Diaspora Counselor on the release sent by the festival.
Joana Vicente, has  a degree in Philosophy, worked on the United Nations and the European Festival, was jury on the Sundance Festival and founded three production companies – Open City Films, Blow Up Pictures and HDNet Pictures. Toronto Festival is on of the most important film events on the North America, becoming on the last few years has an important springboard for the launching of some movies to the award's season that culminates on the Oscars.
By Lusa and Público, August 2018
Next Post
Portuguese universities stand out on research