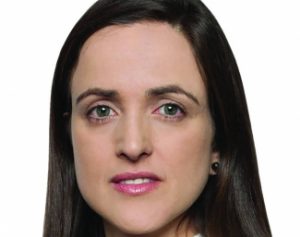 Joana Rocha Scaff was considered one of the 11 most influential women on the field of Private Equity in Europe. The Portuguese Diaspora Counselor and Managing Director of Neuberger Berman will speak about investment on the Annual Meeting 2018.
Private Equity News together with Financial Times elaborated a list of the 11 most influential executive women on the Private Equity Industry in Europe. Joana Rocha Scaff, Conselor of the Portuguese Diaspora since June 2018, works for Neuberger Berman for more than 13 years, being currently Managing Director and Head of Europe Private Equity and member of the Co-Investment, Private Investment Portfolios and Latin America Investment Committees.
The other selected women for this executive list are:
– Kathleen Bacon, Managing Director, HarbourVest
– Zeina Bain, Managing Director, The Carlyle Group
– Tara Davies, Head of European Infrastructure, KKR
– Michele Giddens, Co-Founder and Partner, Bridges Fund Management
– Ana Lei Ortiz, Managing Director, Head of European Relationship Management, Hamilton Lane
– Simona Maellare, Global Head of Financial Sponsors, UBS
– Saba Nazar, Vice Chair and Co-Head Global Financial Sponsors, Bank of America Merrill Lynch
– Cathrin Petty, Partner and Head of Health Care, Europe, the Middle East and Africa, CVC Capital Partners
– Dominique Senequier, President, Ardian
– Helen Steers, Partner, Europe Investment Team, Pantheon
The group of 11 women is a result of a selection from a list of the 100 most influential women on this field.
By Portuguese Diaspora Council, November 2018
Previous Post
6th Annual Meeting: Portuguese Talent and Competitiveness
Next Post
4th Edition Portugal - Africa | Senegal Business Forum