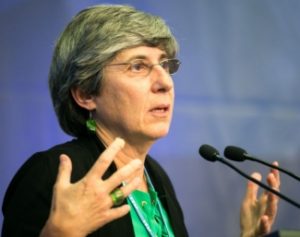 The award, that annually distinguishes two women graduated by Instituto Superior Técnico who stand out on civil society and the academic life, is honoring this year Manuela Veloso, Diaspora Counselor, on the Role Model category, and Mariana Araújo, as Young Alumni.
Instituto Superior Técnico (IST) attributed, unanimously, the Maria de Lourdes Pintasilgo award, on the Role Model category, to Manuela Veloso. The IST former student was distinguished "by the value of her scientific contributions, great international presence and the great connection to Portugal and to Instituto Superior Técnico, since her graduation in Electrical and Computer Engineering at IST, as professor at Carnegie Mellon University (CMU) and her current position as Director of the Research Department of Artificial Intelligence at J. P. Morgan".
The Maria de Lourdes Pintasilgo award was created in 2016 with the aim of promoting the gender equality relevance at IST, and recognizing the crucial role that women perform in every Engineering fields, honoring two women graduated at IST, a former student that has completed her studies for more than 15 anos and a newly formed student that stood out by her academic path and by her scientific quality on her master thesis.
By Executiva, Fevereiro de 2019
Previous Post
Ministry of Culture and Google conserve Portuguese artworks digitally
Next Post
António Horta Osório distinguished in EUA