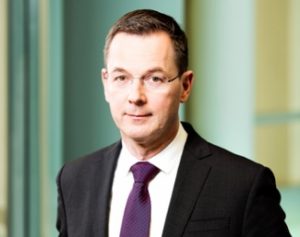 Sérgio Pimenta, Diaspora Counselor and Vice-President of International Finance Corporation (IFC) for the Middle East and Africa, was a contributor on Africa CEO Forum 2019, in Kigali.
Sérgio Pimenta was a contributor on the pane "Development finance institutions and the private sector: How can we build trust", on the Africa CEO Forum, on March 25 and 26, in Kigali, Rwanda.
On the same panel were also speakers Peter van Mierlo (FMO – Dutch Development Bank), Pierre Guislain (African Development Bank Group), Sidi Ould Tah (BADEA – Arab Bank for Economic Development in Africa) and the moderator was Yana Watson Kakar (Dalberg).
The Africa CEO Forum is a conference dedicated to the private sector in Africa and hosts the continent's top CEOs, international investors, experts and high-level policy makers every year.
By Portuguese Diaspora Council, April 2019
Previous Post
Isabelle Coelho-Marques: Executive Order of access to language is an historic achievement for the Portuguese communities