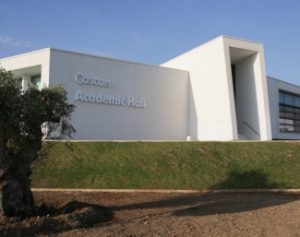 Within the Portuguese Business Schools, Universidade Nova de Lisboa is the one with the best ranking. The eight Portuguese institutions were awarded Excellency Palms by the Business Schools Ranking by Eduniversal rating agency.
Eduniversal's ranking includes 1,000 business schools from 154 countries. There are 13 Portuguese institutions in this ranking, although only eight have been ranked in one of the five levels of excellence.
Eduniversal also evaluates Masters and MBA (Master Business Administration): over 20,000 postgraduate programs in 50 areas of study. Portugal has 105 courses from 38 areas assessed by this ranking. Most of these courses are ranked in the top 50 places. Porto Business School, for example, has 15 programs in this ranking.
The New University of Lisbon has six masters and postgraduate rankings ranked as the best nationally. The Master of Information Management, specializing in Knowledge Management and Business Intelligence, is also rated as the best in the world in its category and the Master of Information Management with specialization in Systems Management and Information Technology is the highest rated in Western Europe in the Information Systems Management category.
Earlier this year, the Financial Times ranking had distinguished Nova School of Business & Economics, Católica-Lisbon School of Business & Economics and Porto Business School in its ranking of executive trainings.
By Observador, August 2019
Next Post
Portugal receives international meeting of Parkinson's experts