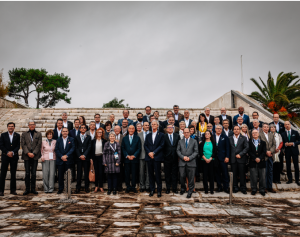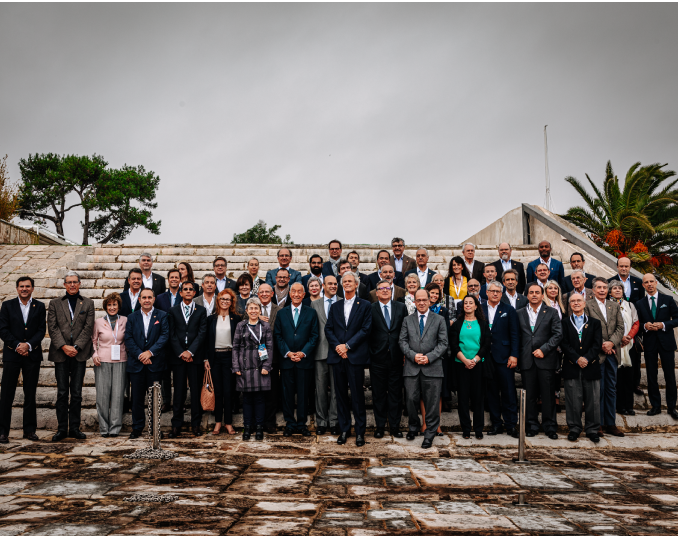 The Portuguese Diaspora Council gathered at its seventh annual meeting to discuss a new production and consumption system, on December 20, 2019, at the Cidadela Palace in Cascais.
In 2019 the Annual Meeting debate is focused on the challenges facing the transition to an environmentally sustainable digital economy and a new low-waste, high-performance production and consumption system that respects the limits of environmental resources, and at the same time ensures the aspirations for progress and comfort that Western societies have gained in recent decades.
Moderated by RTP journalist Cristina Esteves, the discussion panels focused on the following topics:
– Reinventing the production chain, with David Lopes (FFMS – Francisco Manuel dos Santos Foundation), Fernanda Ferreira Dias (DGAE – Directorate-General for Economic Activities), Isabel Braga da Cruz (Catholic University), Isabel Furtado (COTEC Portugal).
– Serving the responsible consumer, with Pedro Bidarra (Wengorovius & Bidarra), Pedro Pereira da Silva (Pick n 'Pay South Africa), Rita de Sousa Coutinho (Walmart China).
The meeting also had a moment dedicated to smart cities, with an interview with the Mayor of Cascais, Carlos Carreiras, by journalist Cristina Esteves.
The Honorary President of the Diaspora Council and President of the Republic, and the Honorary Vice President attended the closing ceremony and the Minister of State and Foreign Affairs at the opening ceremony.
"Our vocation is to be a platform between cultures, civilizations, continents and oceans (…) and because we are this platform, we are increasingly important", recalled Marcelo Rebelo de Sousa.
Augusto Santos Silva said that "one of the least known realities of the country is the contribution of the diaspora to the economic growth of Portugal."
Filipe de Botton, President of the Board of the Portuguese Diaspora Council, reflected on the Council's role for the country, saying that the organization "has managed to put Diaspora on the agenda of the day throughout its eight years of activity".
In addition to half of Portugal's worldwide network of Counselors, the event was attended by recognized and influential leaders from the business sector, academics, culture, public decision-makers and non-governmental organizations, which contributed to the enrichment of the discussion.
The day before, the Portuguese Counselors were received by the Minister of Foreign Affairs at the Palácio das Necessidades.
In the previous years, the Diaspora Council Annual Meeting launched topics of debate such as Portuguese Talent, Competitiveness and Investment in Portugal, Leadership and Diversity, Cybersecurity, Managing in the Digital Age, Cultural Diplomacy, 21st Century Skills, Industry Development Audiovisual in Portugal, Portugal as Nearshoring Go-To-Country, Disease Prevention and Health Promotion or Smart Mobility in a Green Economy.
By Council of the Portuguese Diaspora, January 2019
Previous Post
Influence people from the Portuguese diaspora gather in Portugal
Next Post
"We often say that we are the best ambassadors of Portugal"