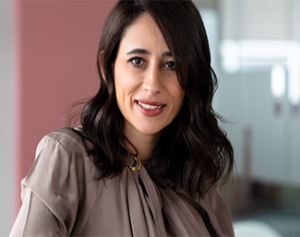 With over 17 years of national and international career, Inês Caldeira is now CEO of L'Oréal Thailand, Laos & Cambodja.
The executive usually follows two management principles. The first it is the absolute belief that it is always possible. And, this translates into immense strands: in the way it tends to approach new markets, how it communicates with new audiences, how it manages challenges and how it goes around whenever it has difficulties. Or, even, when designing teams and embracing management challenges. The second, which has more to do with his side of the team leader: he practices a proximity policy. And Inês Caldeira believes that it is possible to be respected, admired and mobilizing people having a very close relationship with them. Looking back, the manager started her career in 2001 as an intern, in Marketing for the Consumer Products Division (DPGP), having evolved into a Junior Product Manager and later a Senior Manager. This, always in the L'Oréal Group, in Portugal. In 2004, he would go to Paris, to the Group's headquarters, where he joined the International Marketing Development team. Two years later he returned to Portugal to take over the Marketing Management for Garnier, but in 2008 he ended up returning to France as Marketing Director for the Consumer Products Division for Europe. New cycle of two years and changes again, this time to Spain, to the Marketing department L'Oréal Paris, having later become the general director of the same brand.
How did the opportunity to be a leader in Thailand, Cambodia and Laos come about?
As you say, I worked 17 years in European countries, with somewhat similar challenges and after four years at the head of the Portuguese subsidiary it was legitimate to think about a new cycle. There are three major centers of consumption (developed countries, emerging countries and China) for beauty, with different dynamics in terms of growth. My passion for Asia was known, the professional interest was obvious and the learning curve was huge. The desire to explore the world joined an existing opportunity and I packed up again.
READ THE FULL ARTICLE HERE.
By Executive Digest, March 2020
Next Post
Alexandre Tavares: "Science is at the service of the society"