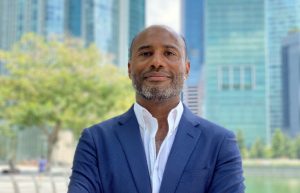 Curious, adventurous and eager to learn from the people he works with. The opportunity to manage the most dynamic and largest region of Novartis from New Zealand to Morocco aroused him a huge interest to embrace this challenge.
Since February 2018, Alexandre Tavares has been the Head of Business Development and Strategy, Asia-Pacific Middle East & Africa at Novartis Singapore. After joining Novartis Portugal, he held the position of Finance Senior Manager for two years at Novartis Switzerland, Basel. He began his professional career in the finance at the cosmetics company L'Oreal. Later moved to Warner Lambert. Between 2003 and 2009, he worked in Bristol-Myers Squibb pharmaceutical, where he was the Finance Manager and Business Controller. In 2009, he became Chief Financial Officer at Amgen biotechnology. Alexandre has a bachelor's degree in Accounting and Business Administration and a degree in Audit, both from Instituto Superior de Contabilidade e Administração de Lisboa (ISCAL). In 2007, he completed an MBA in International Management at European University. He has been a member of the Portuguese Diaspora Council since 2018.
What Alexander says …
The opportunity to manage the most dynamic and largest region of Novartis from New Zealand to Morocco aroused huge interest to embrace this new challenge. It is in Singapore where he spends the most of his time, but travels regularly through the 40 countries that make up the region.
How did the challenge arise to work in an international market at Novartis?
My journey started at Novartis Portugal in 2014. The challenge to work in Asia originated from a conversation with my manager after two years at the Headquarters in Basel. I always had a career in finance and with increasing level of responsibilities. The logical move would be to continue in finance. However, both my manager and I agreed that it would be the perfect time to embrace a different challenge and with greater emphasis leading a business development area. The decision implied leaving my comfort zone since the opportunity presented was in Business Development & Strategy and with a strong commercial focus.
Did you accept it immediately? Why?
I see myself as an eternal curious, adventurous and eager to learn from the people I work with. The idea to manage the most dynamic and largest region of Novartis aroused an enormous desire to embrace this challenge, conscious that it would be very difficult though. It was clear that this new professional challenge would imply additional efforts and high learning agility from myself to support the region as quickly as possible. Thankfully, the experience in Basel gave me huge confidence to pursue the new role. After discussing this opportunity with my wife, we agreed that it would be great for me, but even better for my children. I immediately accepted the challenge, let's do it!
Alexandre is the Head of Business Development and Strategy, Asia-Pacific Middle East & Africa from Novartis. What are your main responsibilities?
My role is defined by coordinating all inorganic growth of the region, and together with the leadership team, support the strategic plan in the medium and long term. To achieve this growth, my team and I setup commercial collaboration agreements with other pharmaceutical companies. We look for companies that want to promote and sell our medicines. With these partnerships, we foster the economy in the countries where Novartis is present. Easy to describe, although very difficult to implement since each contract takes an average of six months to be completed. The challenge is extraordinary. I have been acquiring new skills and competences as result of the deep knowledge I draw from each country health care system. In addition, I also need to adapt daily to each country culture and management style to succeed driving value creation partnerships to Novartis.
What fascinates you in the pharmaceutical industry?
The opportunity to contribute for science is at service of the society. Throughout the years, we see medical and scientific innovation contributing significantly to humankind by increasing life expectancy and better quality of life. Some diseases that were incurable a couple of years ago are now chronic such as AIDS or certain types of cancers. The science is evolving so quickly that we cannot miss this moment. Novartis has this commitment. One of our business units is dedicated to the development and commercialization of cellular and genetic therapies that potentially aim to cure patients. It is this possibility to bring hope to people for a better life that motivates me every single day.
Is it in Singapore that you spend most of your working time? How is your day-to-day?
It is in Singapore that I spend most of my time. I have a fantastic team that is on the ground and implements the strategy and priorities defined by the regional offices. Nonetheless, I need to travel regularly to the 40 countries that make up the region. I always try to be present with the local team when we have more demanding contract negotiations. Despite all this excitement and adrenaline, I am also aware of my obligations as a father and husband. I never miss an important event in the lives of my children, like being present in a school project, a Christmas party or a decisive football game in my son's club.
Before working in Asia, you worked several years to multinational companies based in Europe. What are the main differences in terms of work methodology that you encountered when moving to Asia?
In Asia, the decision making process is slower, the process is deeply analyzed and the hierarchy view influences deeply the outcome. The manager's opinion is unequivocally respected and accepted. In Europe, the decision-making process is more informal and there are more confrontation of ideas and speak-up. Although, my experience at L'Oréal, Bristol-Myers Squibb, Amgen and now at Novartis says that there are more similarities than differences, regardless of where you work. The work methodology and the relationship between colleagues does not vary that much. We have a specific company culture that evolves to each country. Thus, the greatest difference comes from the external environment and the implications it brings to the strategy and solutions to address the customer needs. We do not operate in a business where a local company uses with a multinational logo, contrarily, it is a multinational company that adapts its strategy to each market.
What has Singapore taught you about people management?
This experience has taught me to be a permanent active listener to support effectively my colleagues and the patients. It is very difficult to apply a one-way strategy with such distinct geographies. We manage small and large countries, pro-innovation and self-paid markets with significant or minimal government healthcare support. Therefore, it is important to understand how to adapt and recognize the merit of each business proposal presented, whether it comes from Australia or Bangladesh. This opportunity makes me grow as a leader managing complexity and simultaneously expand my view of the world.
What is your management philosophy?
Be authentic, show relentless efforts for continuous improvement, confident when I need to take decisions. I also strongly believe that when working together as team we always have the best versions of ourselves. In my role, I use the same learnings instilled since early age from my parents. I am part of a large family. I grew up with five siblings and it was normal to share tasks within the family or provide school support to each other when we were younger. Eventually this family environment influenced me later in my career and collaborate with others is part of my DNA.
What is Novartis' role in the Asian continent?
Novartis' purpose is to reimagine medicine by providing innovative medicines and treatments based on science and technology to improve and extend people's lives. In our region, we seek this objective, as access to innovative medicines is not always available in all the markets. We believe that no patient should be left behind. Hence, our aim is to work closely with the local health authorities to develop strategies that guarantee access to these innovative medicines to the largest number of people in a sustainable way to local healthcare budgets. Through Sandoz, a division of the Novartis group, we also make generic and biosimilar medicines available to the society.
How do you characterize the pharmaceutical industry in Asia?
China is the second largest pharmaceutical market in the world. Recently, the China Food and Drug Administration has implemented several reforms to encourage the launch and reimbursement of innovative drugs. Notwithstanding , the generics market is still the most predominant with 76% market share, in contrast to 27% in the USA. In India and the majority of Southeast Asia, the local health authorities are seeking to expand universal health care coverage as in Europe, USA and Japan. In Africa, most markets lack infrastructure, diagnostics and health care professionals. For example in Ethiopia, there are ten oncologists and five hematologists serving approximately 100 million population. However, as I mentioned, Novartis has a pact with the society and it is present in several low-income countries delivering breakthrough therapies to many people as possible. In Sub-Saharan Africa, we are present via Novartis social commercial business and with several disease programs to fight diseases as malaria and leprosy.
How did Novartis respond to the COVID-19 pandemic?
Novartis has taken several measures to combat COVID-19 on behalf of associates and patients. We are present in more than 140 countries and we make a fund of 20 million dollars available to respond to the most emerging local public healthcare situations, such as purchasing medical protective equipment. On the other hand, Novartis and a consortium of companies joined the Bill and Melinda Gates Foundation to accelerate the development, manufacture and availability of vaccines to treat COVID-19.
What is your role as a Diaspora Counselor?
I am very grateful to Portugal for everything it has given to me during my personal and professional life. We have an extraordinary talent pool of professionals. When these professionals have the chance to work abroad, they usually succeed. Therefore, my aim is to be an "ambassador" of Portugal. It is with great pleasure that I promote in Asia, the excellence of the Portuguese work force, the successful stories of Portuguese companies or the international recognition of certain Portuguese scientists. Another example of my role as an "ambassador" can be something basic like sharing to the President of Portugal, the measures implemented to fight COVID-19 in Singapore.
By Executive Digest, May 2020
Previous Post
Inês Caldeira: "I feel the same enthusiasm that you have at the beginning of your career."