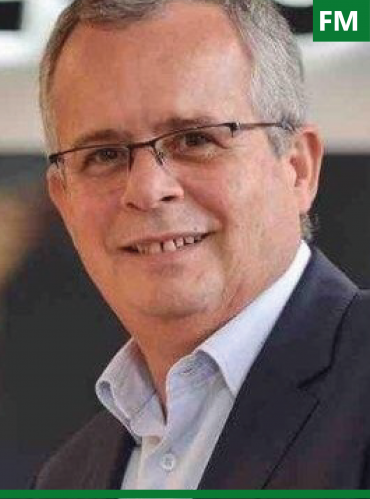 Company: –
Country: South Africa
Field: Economy
Carlos Pone was CEO of AECOM Africa from 2015 until 2019, a north-american company leader in professional and technical services in engineering and infrastructure design, operating in the public and private sector, in the transportation markets, energy and utilities, government, environment, infrastructures, present in 150 countries in the world and with 100.000 employees and a invoicing of 19 billion of dollars.
Graduated with honors in Operations Management (Cum Laude) for the University of Hertfordshire in England, Carlos Pone has also an advanced diploma Production Management and a Post-Graduation in Manufacturing Strategy.
In 1993 he joins the Group ABB. In 1997 he is nominated Vice-President for Sub-Saharan Africa. In 1998 he is nominated CEO, being responsible for the Oriental and Austral Africa Group. Additionally, he was President of the Council in ABB Namibia, ABB South Africa and executive member in ABB India, Middle East and African Region.
From 2013, Carlos Pone was nominated CEO of ABB United Arab Emirates, being responsible for the Middle East Group (except Saudi Arabia) and Pakistan. He had under his direct 1900 collaborators and managed a volume of 900 M USD in own revenues and near 1,5 million dollars in orders for the ABB Group until 2015.
He is a member of the World Economic Forum – Africa Circle.
He was born in 28 February 1955 in Lourenço Marques, Moçambique.
He is one of the founding members of the Portuguese Diaspora Council.