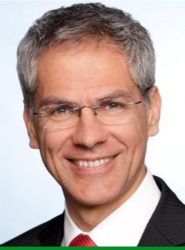 Company: Kleffmann Group GmbH
Country: Germany
Field: Economy
Adelino Santos is Chief Restructuring Officer and Global Operations Controller for Latin America at Kleffmann Group GmbH, since February 2018. Also since 2013 he is the coach of executives in areas such as general management, sales, operations optimization, mergers, restructurings and offshoring in Youd-Andrews and Boardsfera.
He started his career as a software development freelancer in many companies and as assistant professor in Faculdade de Ciências de Lisboa.
Between 1990 and 1994, Adelino Santos was a researcher in Fraunhofer Institute (software and telecommunications) and a Business Development Manager at EDS (Hewlett-Packard) in Germany. Additionally, from 1994 to 1998 he was a representative of the Portuguese authorities in the definition of the technological and scientific research investment lines at the European Commission.
Since 1997 that Adelino Santos has been playing positions in general management in many IT and Telecoms multinationals in Lisbon, Frankfurt and London, assuming on that same year the function as Country Director at Compaq Computers (Hewlett-Packard) in Portugal and in 2000 as CEO of Teleweb. In 2001 he integrated Colt Telecom as Managing Director and, in 2007, as Director in Germany. In 2010, he is nominated Vice-President for European Business Development and Operations until 2013. Between 2013 and 2018, he was Managing Director for Truphone Germany.
Adelino Santos is graduated in Computer Engineering in Nova University of Lisbon, and holds a PhD in Telecommunications for the Darmstadt University in 1994. He has as well a Master in Management for the IESE (2003).
He is a member of the Portuguese Diaspora Council since 2015.