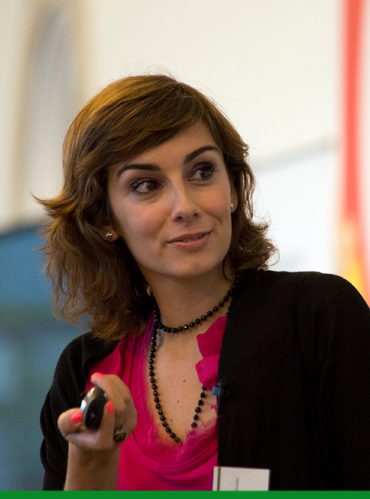 Company: Arte Institute
Country: United States
Field: Culture
Ana Miranda is the founder and director of the Art Institute.
She was born in Torres Vedras in 1977. She started her career as an actress and producer and when she moved to NY in 2006, she was a journalist for the Portuguese television, keeping a connection with the artistic community of New York and improving her skills has a producer and director. Her professional path also includes the UN Radio, the Permanent Mission of Portugal with the United States and the emblematic Sonnabend Gallery.
In 2011, Ana Miranda founded the Art Institute, a non-profit independent institute, that aims the internationalization of the Portuguese contemporary art. Ana has been the responsible for the organization of innumerous cultural events in the United States, Portugal, Brazil, United Kingdom, Angola and France, including the NY Portuguese Short Film Festival, the Summer Nights Series at Union Square Park, the José Saramago Week in NY, Pessoa in New York, Arte Institute Contemporary Dance at Alvin Ailey, Portuguese Women in America, and others.
She is a member of the Portuguese Diaspora Council since 2013.