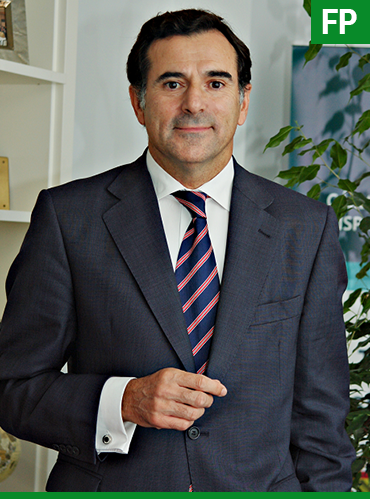 Company: Repsol
Country: Spain
Field: Economy
António Calçada de Sá is the Executive Director of Repsol group and Delegate Administrator of Repsol Comercial since the beginning of 2014 in the Oil & Gas sector, conducting a global business of 25 billion euros, an organization of 8.000 people, 4.000 service stations in four countries (Espanha, Portugal, Itália e Peru), and the retail and distribution business, since direct sales and BtoB to the International Aviation.
He has more than 25 years of international experience in energy companies since the Exxon Group, where he began his career, and work in Portugal, Spain and Italy, to his present functions of President and CEO of the Portuguese Repsol and Administrator of various enterprises of the Group in Portugal and Spain.
In the Repsol group he had previously directive functions in Brazil and subsequently in Argentina. Besides being Delegate Administrator at Repsol Comercial and Executive Director of the group he is also the President and CEO of the Portuguesa Repsol, administrator in many participated companies such as CLC, Petrocat, Terminales Canários and president of Air Miles Espanã society (a participated society for Repsol, the aviation company Iberia IAG, the food distribution group Eroski and the group inglés de loyalty AIMIA).
Nowadays António Calçada e Sá is also President of the Chamber of Commerce of Portugal in Spain and founding partner of Conselho da Diáspora Portuguesa – World Portuguesa Network, since 2012.
He was honored in 2014 by the President of the Portuguese Republican with Ordem Nacional do Infante S. Henrique with the category of "Comendador" and he won the prize of "Best Iberian Manager" of the 2012 year, assigned by the Câmara de Comércio e Indústria Luso Espanhola – CCILE.
António Calçada e Sá is graduated in Chemical Engineering for the Instituto Superior Técnico of Lisbon and he has a Master degree in Corporate Direction for the IE Business School de Madrid and for the IMD de Lausanne.