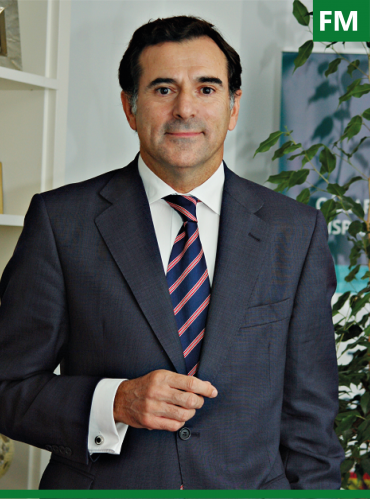 Company: Fundación Repsol 
Country: Spain
Field: Economy
António Calçada de Sá is currently the Executive Managing Director and Vice Chairman of Fundación Repsol. His responsibilities include organizing and coordinating projects that carry out the Company's commitment to corporate responsibility.
Prior to December 2018, António Calçada had been a member of the Downstream Executive Committee, CEO of Repsol Comercial (RCPP), Chairman of Repsol Portugal, Chairman of Air Miles, S.A., and has sat on the boards of various Repsol Group companies and joint ventures (Petrocat, Terminales Canarios, and Gespevesa).
As an executive managing director of the Repsol Group, for years he has led the Service Stations, Direct Sales and International Aviation, and Marketing businesses in four countries: Spain, Portugal, Italy, and Mexico. All of this, thanks to his extensive knowledge of the retail and sales and distribution sectors in different markets and cultures across Europe and Latin America.
He began his career in the '80s at the US multinational Exxon. There, he worked in various sectors and markets (Spain, Portugal, Italy, and North Africa), ranging from chemicals and petrochemicals to fuels and lubricants.
He is the current chairman of the Portuguese Chamber of Commerce in Spain and in 2010 received an award in Portugal for best manager of the year. In 2014, the president of Portugal personally granted him the official title of comendador (commander) in return for his service to Portugal and its image around the world, thanks to his work as an executive director at Repsol.
António Calçada de Sá earned his degree in industrial engineering at the University of Lisbon's Instituto Superior Técnico (IST), later getting an MBA at the IE Business School of Madrid and Managing Corporate Resources at IMD in Lausanne, Switzerland.
He is one of the founding members of the Portuguese Diaspora Council and a member since 2012.