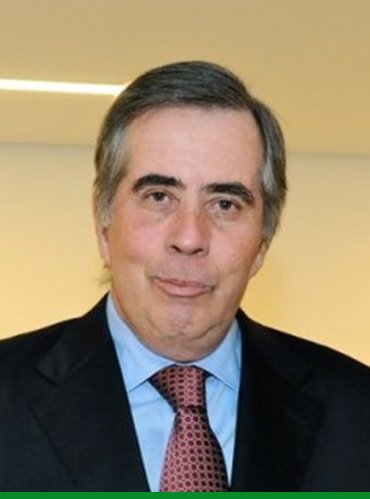 Company: Cisa Trading
Country: Brazil
Field: Economy
Antonio José Louçã Pargana participates with shares in various companies and is, at the same time, the President Director of Cisa Trading, President of the Administrative Council of CPVV – Cia. Portuária Vila Velha, and President Director of CEP – Cia. Energética de Petrolina. He is also shareholder and member of Conselho da Quanta Geração S.A.
In functions related with external trade since 1975, he founded in 1994 Cisa Trading S.A., one of the biggest companies of international trade in Brazil, with a business volume of 8.7 billion of Reais in 2012 and 8.01 billion of Reais in 2013. A CPVV – Cia.Portuária Vila Velha is a private terminal that supports oil exploration in the Brazilian state of Espírito Santo and counts has his main client Petrobrás. A CEP – Cia. Energética Petrolina, in the state of Pernambuco, invested in a thermoelectric plant of 128 MWs that opened in 2002. Quanta Geração S.A. is a concession of 9 small hydroelectric station (PCHs) in the state of Rio de Janeiro.
António Pargana besides participating in business associations, for 4 years he was member of the Administrative Council of the American Chamber – AMCHAM/SP and he was the President of the Portuguese Trade Chamber in Brazil – São Paulo from 2005 to 2009 and was also President of the Eurochambers between July 2008 and June 2009. He received the prize for "Personalidade do Comércio Exterior Capixaba" in 2004 and in 2005 he was elected many times for the Business Leaders Forum. He was also elected as Business Leader of the State in 2002 and Business Sectorial National Leader of the External Trade in 2001, 2003, 2004 and 2005.
He is a member of the Portuguese Diaspora Council since 2013.