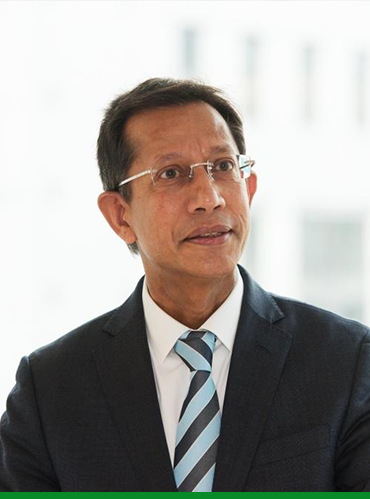 Company: FinLIT
Country: Belgium
Field: Economy
Professor Azzim Gulamhussen is the President of FinLIT, a financial literacy initiative of public interest established with the aim of alleviating poverty around the world.
He also serves on the Board of ISCTE-IUL Business School, where was the dean, president of the Business Research Unit, president of the Finance Research Centre, and director of the Doctoral Program in Finance.
He obtained his doctorate from the Henley Business School of Reading University, an elite triple-crown school, and conducted his post-doctoral studies as Fulbright / U.S. State Department Scholar at Harvard University.
His research has been published, among several other journals, in the Review of Accounting Studies, Journal of Corporate Finance, Journal of Banking & Finance, Financial Markets, Institutions and Instruments, Journal of Financial Services Research, and the Journal of Financial Stability.
Professor Azzim has been invited to be a chair and speaker at a range of conferences including The Asian Bankers Summit, The Economist and The Euromoney.
He is a member of Portuguese Diaspora Council since August 2017.