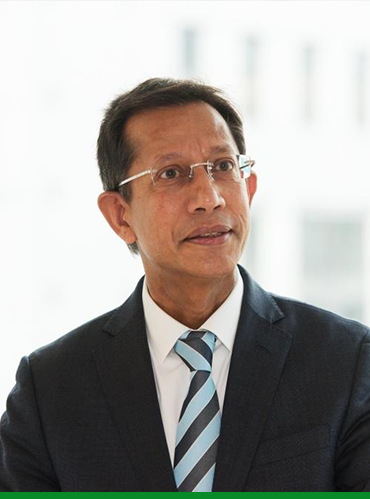 Company: Vlerick Business School
Country: Belgium
Field: Economy
Azzim Gulamhussen is a full professor of Banking and Finance at Vlerick Business School. He teaches banking, an area in which he has been awarded several research grants, taught in Africa, Asia and Europe and published extensively in international peer-reviewed journals, in the MBA – FSI, the MFM and to corporate executives. Within the school he is Ombudsperson for the Vlerick faculty and staff.
He obtained his doctorate from the Henley Business School, an elite triple-crown school, and conducted his post-doctoral studies as Fulbright / U.S. State Department Scholar at Harvard University. Azzim has also held visiting positions at the London School of Economics and the Helsinki School of Economics.
His research has been published, among others, in the Journal of Corporate Finance, Journal of Financial Services Research, Journal of Financial Stability, Quantitative Finance, Review of Accounting Studies, Journal of International Money & Finance, International Finance, and the Journal of International Financial Management & Accounting.
He is a member of Portuguese Diaspora Council since August 2017.