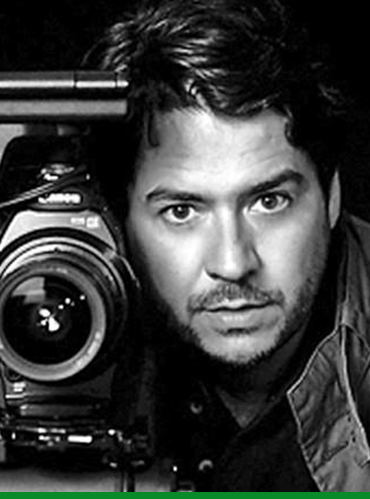 Company: Film Director
Country: France
Field: Culture
Christophe Fonseca is a Portuguese-French author, director and producer that works in cinema, documentary and in-depth reporting.
After a formation in Fine Arts, a degree in Audiovisual and Journalism Communication and a mater in Cinema and Documentary in Paris, he collaborated with the mains French press agencies and production societies, creating in 2007 "Les Films de l'Odyssée", an audiovisual reference production society in France.
Christophe Fonseca directed and produced more than 50 movies, documentaries and in-depth reporting that were regularly praised by the press and awarded with many prizes, between them the movie "Des femmes en blanc" that received the prize of best documentary 2008, and attributed by the public of France Television. He was also the winner of the Gold Prize Brand Content 2014 with the direction of the movie «Caméra Embarquée» with Havas agency.
He was honored in 2012 by the President of the Portuguese Republic, receiving a honor mention of the prize Empreendedorismo Inovador da Diáspora Portuguesa by COTEC Portugal.
In 2015 he created Imagina Produções in Portugal whose main goal is to invest in creative industries and make international co-productions to promote the Portuguese culture outside the country.
Director of the documentary about the life and work of Amadeu de Souza Cardoso, "O último segredo da arte moderna" de 2016, he is preparing a new documentary about Camille Pissarro, the last painter that was known has "father of the impressionism".
He is a member of the Portuguese Diaspora Council since 2015.