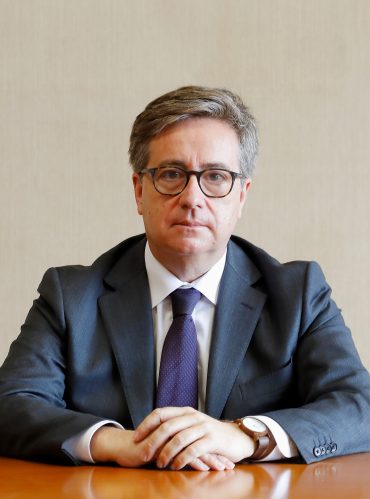 Company: Aeon Topvalu
Country: Japan
Field: Economy
David Lopes is currently President of Aeon Topvalu, a company belonging to the Aeon Group of Japan. Previously, he was CEO and member of the board of Francisco Manuel dos Santos Foundation (FFMS), member of the board of Oceanário de Lisboa and consultant for Daymon Worldwide, a world leader company on the development of mass consumption brands.
Graduated in Corporate Organization and Management, he leaded the international area of Daymon Worldwide, being responsible for the international 'joint ventures', business development and for the expansion in Latin America, Europe, Africa and emergent markets.
He was previously the general director of Daymon Portugal during three years, being also responsible for the team the established the center that would become the base of the north-american company in Europe. He changed to this position to exercise functions of CEO of Recheio Cash & Carry, a Portuguese market leader grossest, before joining again Daymon in his current position.
His path also includes leadership positions at Biedronka, in Poland, part of the Jerónimo Martins Group, and in Lisbon Municipality, having been member of the board of Expo Park, Oceanário de Lisboa and Gil Foundation.
He is one of the founding-members of the Portuguese Diaspora Council.