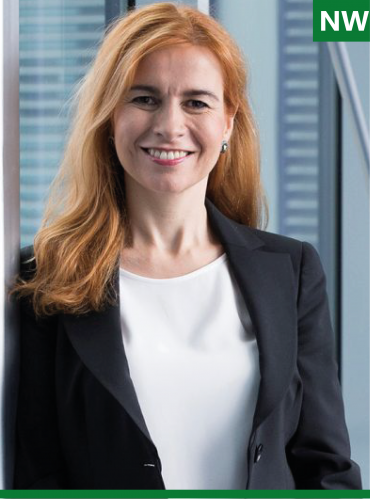 Company: Performance Health
Country: Switzerland
Field: Economy

Isabel Afonso is Managing Director and Head of International Business at Performance Health, an American healthcare company.
Between 2011 and 2018 she worked at Sandoz Pharmaceuticals (Novartis Group), having been in many international leadership positions based in Switzerland and Germany. During 16 years she has been working with the Novartis Group – Novartis Pharma, Novartis Animal Health, Novartis Consumer Health in various leadership roles of increasing responsibility.
She was the co-founder of a private computer, math and language school in Portugal, where she was director between 1997 and 2002. She was part of UNICER for almost 3 years as Decisions Support Systems Manager and at SONAE where she worked in the IT department.
She graduated in Computer Engineering from the University of Minho in 1996 and attended an international executive program in Management from INSEAD in Paris and Singapore. During her professional journey, she did few executive development programs in IMD Switzerland, Harvard and Wharton in the United States.
Isabel is currently a member of the YPO (Young Presidents Organiyation) and the Leading Ladies Drive in Switzerland.
Isabel Afonso has been a member of the Portuguese Diaspora Council since 2019.