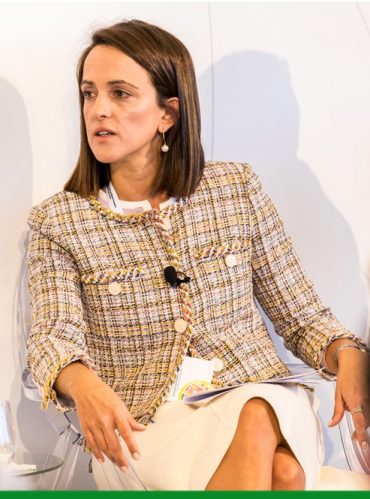 Company: Neuberger Berman
Country: England
Field: Economy

Joana Rocha Scaff is Managing Director and Head of Europe Private Equity and member of the Co-Investment, Private Investment Portfolios and Latin America Investment Committees at Neuberger Berman, working in this company for more than fourteen years.
She worked in investment banking covering primarily the telecommunications, media and information services sectors. Ms. Scaff worked in the investment banking division of Lehman Brothers and prior to that at Citigroup Global Markets and Espírito Santo Investment. She advised on corporate transactions including M&A, financial restructurings and public equity and debt offerings in the United States, Europe and Brazil.
Joana Rocha Scaff received her M.B.A. from Columbia Business School and her B.A. in Business Management and Administration from the Universidade Catolica of Lisbon.
She is a member of the Portuguese Diaspora Council since June 2018.