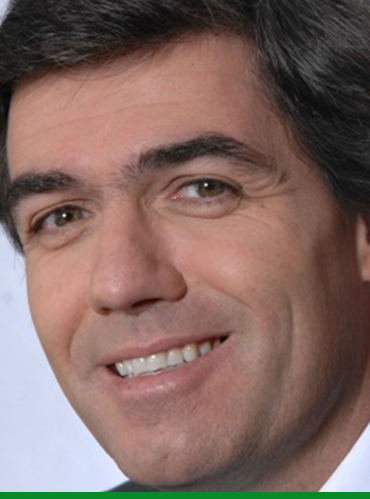 Company: Porta Branca Consulting
Country: Portugal
Field: Economy

João Noronha Lopes is the founder and CEO of Porta Branca Consulting, founded in 2017. Since May 2018, he is also Executive in Residence Residence na Católica Lisbon School of Business and Economics.
Graduated in Law for the University of Lisbon, João Noronha Lopes started his career as a lawyer at Vieira de Almeida & Associados, and in 1991 he founded the law firm José Alves Pereira e Associados in Lisbon.
He became part of McDonald's Portugal in 2000, being the first Portuguese person assuming the position of General Director in McDonald's in Portugal, a position the he played until 2008 when he went to Paris to occupy the function of vice-President of the South Europe Region, responsible for the Spain, Italy, Holland, Belgium, Switzerland, Portugal, Greece and Morocco's markets, that represents near 1500 restaurants.
In 2011, he assumed cumulatively the position of vice-President and member of the Executive Commission of McDonald's France, the most important in the European market, with more than 1400 restaurants.
In 2014, João Noronha Lopes was nominated has Vice-President and Chief Supply Chain Officer da McDonald's Europe, being responsible for the entire supply chain and logistic of the 35 countries that integrate the European Division, and becoming part of the Executive Commission of da McDonald's Europe.
Between 2015 and 2017, João Noronha Lopes assumed the position of Corporate Vice-President, Chief Franchising Officer Worldwide, being responsible for the franchising strategy for the 36.000 restaurants of the brand all over the world. He is the President of the Global Franchising Board, located in Chicago, where the company is based.
He is the winner of the Best International Leader Award 2013 (Best Leader Institute).
He is a member of the Portuguese Diaspora Council since 2013.