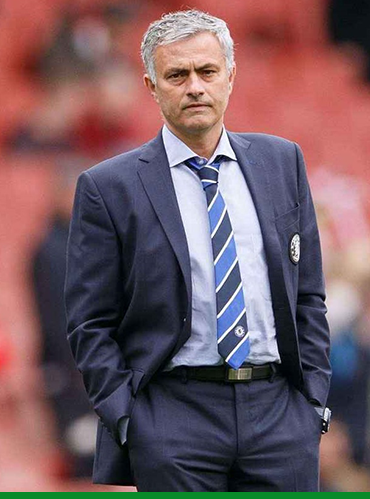 Company: –
Country: England
Field: Citizenship
Jose Mourinho is a football manager, widely regarded as one of the best coaches in the game. He has led numerous top European teams to national and European honours. He is also renowned for his self-confident style. He is often referred to as "The Special One" a nickname to describe his unique character and strong track record.
José Mourinho started is career at Estrela da Amadora and at Vitória de Setúbal. He was later hired to work with the English technician Bobby Robson, at Sporting Clube de Portugal as an adjunct-technician and later at FC Porto and Barcelona.
In 2002 he was selected to the technical command of FC Porto, winning two European competitions and two super-leagues, and in 2003 the Portuguese championship, Taça de Portugal and Taça UEFA.
He joined Chelsea FC in 2004 and becomes one of the best paid coaches in the world, where he achieves his first trophy as a coach outside of Portugal, and in 2005 is receives the Portuguese award Grande-Oficial da Ordem do Infante D. Henrique.
In 2008 he is hired for Milan FC Internazionale and in 2010 he is elected by FIFA has the best coach in the world, being the first coach in the world winning the national competition, the Cup and an European Competition, in 2002-03 with FC Porto (winning UEFA) and in 2009-10 with Milan FC Internazionale (winning the championship).
He was nominated Sport Director in 2010 for Real Madrid and in 2012, José Mourinho becomes the first football coach winning those three competitions, in four different countries.
In 2013 he returned to Chelsea FC, from where he got out in 2015.
He is a member of the Portuguese Diaspora Council since 2014.