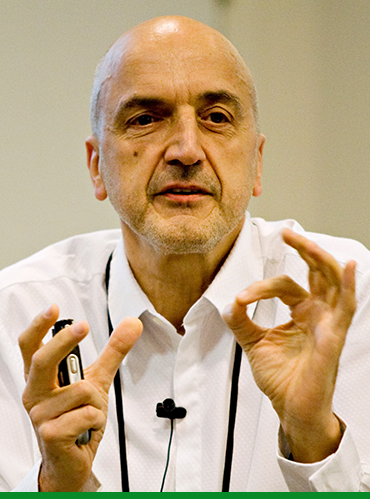 Company: Insead
Country: France
Field: Science

José Santos is "Affiliated Professor of Practice in Global Management" in INSEAD, Fontainebleau, and Invited Professor in the Portuguese Catholic University.
He is also "Fellow" in Judge Business School, University of Cambridge, and he was a professor in MIT.
José Santos is a Portuguese, born in Porto, in 1951. His academic career started right in the beginning of the sixties, in Engineer, but right after that he moved to the corporate world.
In 1995, he retired from an intense and well-succeeded career as an executive, after having been for ten years "Amministratore Delegato" in the Italian multinational company Segafredo Zanetti, and he entered INSEAD, in Fontainebleau, returning to the academic life.
His research, teaching and consultancy in the last twenty years are focused in the general direction of multinational companies, with a focus in the global interaction and in global innovation.
He is a member of the Portuguese Diaspora Council since 2013.