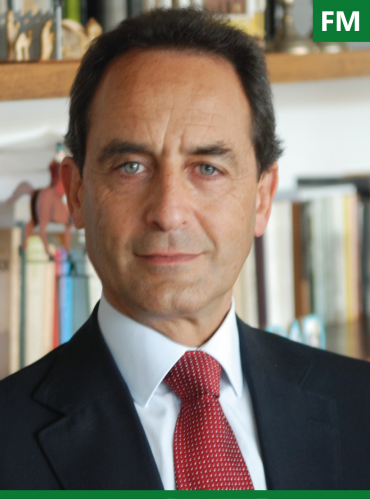 Company: Aksiom Partners Ltd  
Country: Ireland
Field: Economy
Luís Pais Correia is doctorate in Civil Engineering for the École Polytechnique Fédérale de Lausanne, holds a MBA from Portuguese Catholic University and he is Graduated in Civil Engineer for the IST-Lisbon.
Since July 2017, he is Partner & Founder da Aksiom Partners Ltd, a company based in Dublin that is dedicated to high added value Investments Management in the energy, services and infrastructures industry. He is also non-Executive Administrator of Värmevärden AB, a Swedish company of District Heating, an institutional investors' property advised by JP Morgan Asset Management.
Since 2014, Luís Pais Correia is Administrator and Shareholder in Group px, a Management, Operation and Maintenance of energetic assets company, based in the United Kingdom.
Between 1998 and 2014, he was Executive Vice-President of Dalkia, Veolia Group; CEO in NAMEA (Canada, USA, UK, Ireland, Portugal, Spain, Benelux, Scandinavia, Middle East, Asia including China, and Australia); and responsible for a business volume of 2 billion € and 15.000 collaborators.
He was executive and non-executive Administrator in companies in the last 25 years. Luís Pais Correia is a member of many organizations such as the Trade Portuguese Chamber in the United Kingdom or the Portuguese Institute of the Corporate Governance.
Luís Pais Correia is one of the founders of the Portuguese Diaspora Council, being a member since 2012.