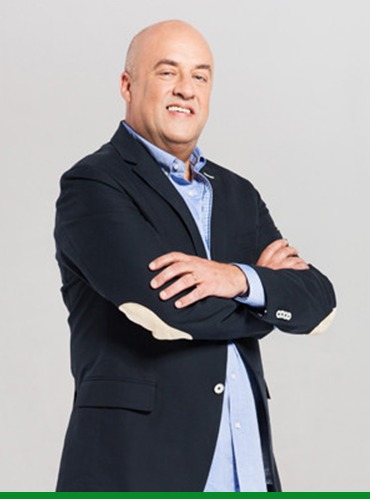 Company: Sony Music
Country: Brazil
Field: Culture
Paulo Junqueiro is the President of Sony Music Brazil, in Rio de Janeiro, since April 2015, that leads the countries' phonographic market, with a share of 34,2%. Previously he was General Director of Sony Music Portugal since 2012.
He started his career in the decade of 1980 as a sound engineer, living many years in Brazil after that, and where he worked as Director of A&R (Artists and Repoertoire) at Warner Music Brazil (1994-1998), at EMI Music Portugal (1998-2007), at EMI Music Brazil (2007-2010) as Director of Marketing and A&R and later as Co-General Director of EMI Music &Publishing Brazil.
He has his name related with brazilian artists such  as Gilberto Gil, Marisa Monte, Seu Jorge, Milton Nascimento, Marcelo D2, Paralamas do Sucesso, as well as portuguese artists such as Madredeus, Rui Veloso, GNR, Clã, Jorge Palma, Sérgio Godinho, Camané, Mariza.
He received a Grammy for "Best World Music Album" for the production of Gilberto Gil's "Quanta Live", in 1998. He has many certifications for sound recordings' sales, namely 44 gold records, 21 platinum records and 11 "multi-platinum" records.
He is a member of the Portuguese Diaspora Council, since 2016.
"After 34 years working in many areas of the musical industry, I'm sure Music is in its best moment". Paulo Junqueiro