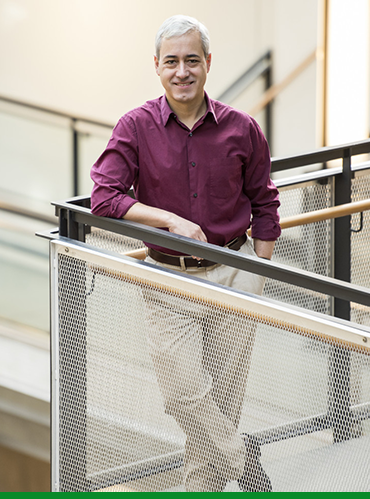 Company: University of Washington
Country: United States
Field: Science
Pedro Domingos is Professor of Machine Learning at University of Washington, in Seattle, and he is a specialist in "machine learning".
Pedro Domingos is the author of the book "The Mater Algorithm", launched in 2015 and indicated by Microsoft's founder, Bill Gates, as mandatory reading about AI and machine learning. He is also author and co-author of more than 200 technical publications about this subject.
Graduated in Electrical Engineering and Computer Science for the Technical Superior Institute of Lisbon in 1988 and doctorate in Information and Computer Science in 1997 for the University of California, in Irvine. He started his academic career as assistant professor in the Technical Superior Institute, where he spent two years, before joining University of Washington in 1999.
Pedro Domingos was the winner of "SIGKDD Innovation Award", the most prestigious award in the "data science" area, and he is Fellow of the Association for the Advance of Artificial Intelligence (AAAI). He received many other awards and distinctions, namely the Sloan Fellowship, NSF CAREER Award, Fulbright Scholarship and IBM Faculty Award.
As a member of the Editorial Direction of the Machine Learning Journal; Co-founder of the International Machine Learning Society; and former associated editor JAIR, one of the main scientific publications about AI. He was also Co-President of the conferences KDD-2003 and SRL-2009, and he became part of the committees of the programs AAAI, ICML, IJCAI, KDD, NIPS, SIGMOD, UAI, WWW, and others.
He is a member of the Portuguese Diaspora Council since 2016.