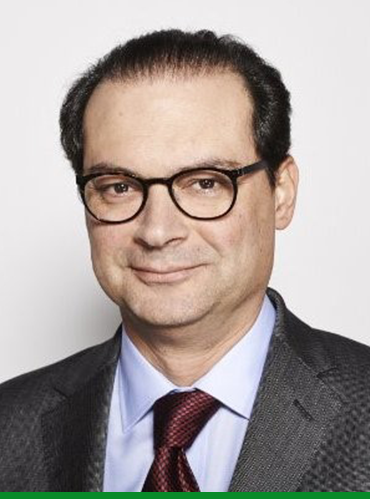 Company: Banco BNI Europa
Country: Portugal
Field: Economy
Pedro Pinto Coelho is the Executive President of BNI Europe Bank in Portugal. BNI Europe is a universal bank focused in supporting business between Portugal and Angola. His mandate includes the institution's growth through the capture of clients, companies and non-residents that intend a personalized service to their needs.
Pedro Coelho was nominated by the "African Investor" in the category of business international leader of the year in the African continent for his performance in Angola's Santander Bank, and he had already been nominated, also in 2014, for the prize "African Banker of the Year", from "African Banker" magazine.
Previously, Pedro Pinto Coelho had many highlighting international positions, namely as President of Azure Wealth in Switzerland, Founder and President in Angola Standard Bank, Administrator in Standard Bank in Mozambique, Member of the Executive Commission in the Corporate and Investment Banking sector for Africa in Standard Bank Group.
He was also founder and President of Amorim Global Investors, Global Head of Financial Advisory in Banif Brazil and in Portugal, and Head of Investment Banking Portugal in Citigroup, in London and Lisbon.
He is a member of the Portuguesa Diaspora Council since 2014.