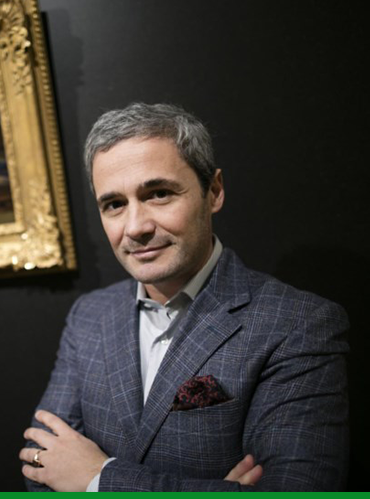 Company: Galerie Mendes
Country: France
Field: Culture
Philippe Mendes is the founder of Galerie Mendes, in Paris.
In November 2016 he managed to put in the permanent exposition of the Louvre Museum a painting of Josefa de Óbidos, "Maria Madalena consoled by the Angels". The artwork was bought by Philippe Mendes in a Sotheby's auction for 238 thousand euros to be a kind of starting point to a Portuguese gallery in the French museum. This is a part of the path to promote the Portuguese art.
Born in Paris, son of Portuguese parents, Philippe Esteves studied Law in Sorbonne, and later Art History in the Louvre School and the Vatican Museums, in Rome. He specialized in Italian painting of the XVII century, and returned to the Parisian museum to integrate its scientific department and teach History of Italian Painting.
In 2008, he stablished on his own with an art and antiquities gallery in the center of Paris, Galerie Mendes. In his last years, he has been rediscovering his Portuguese roots through art history. He believes that the Portuguese art can finally conquer its space in the Louvre Museum.
He has been a member of the Portuguese Diaspora Council since November 2017.