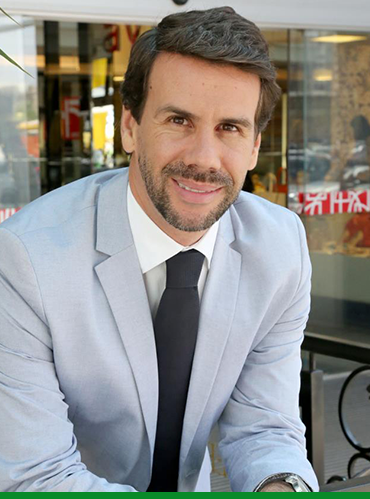 Company: REPER
Country: Belgium
Field: Citizenship
Ricardo Castanheira is nowadays Technical Advisor in the Permanent Representations of Portugal in the European Union (REPER), in Brussels.
Previously, he was General Director of Motion Picture Association – Latin America, since 2013, which represents institutionally the six biggest studios in the world: Walt Disney, Warner Bros., Sony Pictures, 21st Century Fox, Universal, Paramount.
Ricardo Castanheira was also the Director for the Corporate Affairs for Microsoft Brazil, from 2011 to 2013; Director for the Juridical and Corporate Issues of Microsoft Portugal, from 2007 and 2011; President of FDTI (Foundation for the Promotion of Information Technologies), in Lisbon, between 2005 and 2007. For many years he practiced law as a main partner of CAPA – Law Firm, in Coimbra.
Between 1995 and 2002, he was the youngest deputy in the Portuguese Assembly, elected for Coimbra. He was also a Deputy of the NATO Assembly (1999/2002) and a petitioner of the Committee of the 24 in the United Nations, in NY.
He actively intervenes in diverse entities such as ABPI (Brazilian Association of the Intellectual Property) and Federation of the Portuguese Trade Chambers in Brazil.
H is graduated in Law (1997) for the University of Coimbra and he holds diverse additional formations: Negotiations for the University of Harvard – John F. Kennedy School of Government (Boston); in Communication Management for the Getúlio Vargas Foundation (FGV); an Advanced Program in Management (AMP) for the Instituto de Empresa – Business School (Madrid) and a Mini – MBA for the INDEG Business School (Lisbon).
Ricardo Castanheira was a member of the Portuguese Diaspora Council since August 2016.