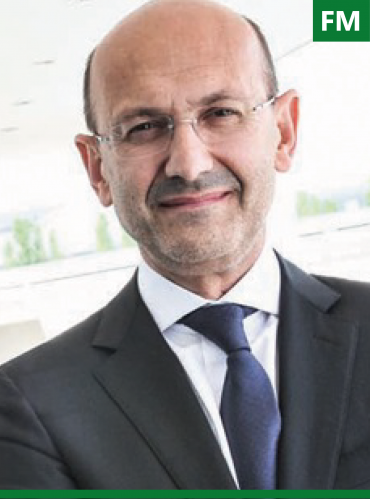 Company: –
Country: Spain
Field: Economy
Ricardo Monteiro is graduated in Public Administration and International Relations for the Université Catholique of Louvain, in Belgium.
He started his professional path in 1981, joining Lever in Portugal as "management trainee". In 1986, he is nominated General-Director of Marketing and Sales of Lever / Elida- Gibbs, position that he performed until 1994, having been Marketing Manager of Lever España between 1987-88. In 1993, he coordinates media and publicity duties for the group Fima-Lever-Iglo in Portugal, with his other mentioned responsibilities.
In 1994 he assumes the General-Direction of BBDO in Portugal, taking part of the society, and in 1996 he was nominated President/CEO of BBDO Portugal.
Afterwards, he is appointed as a member of the Administrations Council at TMP Portugal and of Tempomedia and in 1999 he became CEO of the EuroRSCG Group Portugal and President/CEO in the same group (EuroRSCG Lisboa, EuroRSCG Design & Arquitectura, EuroRSCG Serviços de Marketing, HPP – The Sales Machine) in 2000. Later, in 2003, he is nominated Coordinator of EuroRSCG Europe for the Nordic Countries, in accumulation with the local functions, and in 2004 Vice-President of Euro RSCG Worldwide Europe and European New Business Manager.
In November 2005 the agency Fuel Lisbon is launched and Ricardo Monteiro becomes its President of the Management Council and in December 2005 he was nominated CEO Euro RSCG Latin America and member of the Executive Committee of Euro RSCG Worldwide, and in 2007 CEO of Euro RSCG Brazil. Later, he became CEO Ibero-American and in 2012 Global Vice-President da Euro RSCG Worldwide.
In January 2014 he was nominated Global President of Havas Worldwide, with offices in New York, Paris, Shangai and Sao Paulo, where he stayed until January 2017.
He received two nominations of "Personality of the Year" for the Euro RSCG Worldwide, in 2008 and 2012, and he was winner of the Career Award, attributed by Prémios Lusófonos da Criatividade in 2014 and the Career Award in 2016 by pela Meios&Publicidade.
Ricardo Monteiro is one of the founders of the Portuguese Diaspora Council and a member since 2012. He has also been a member of the Board of Directors of St. Dominic's International School since 2013.