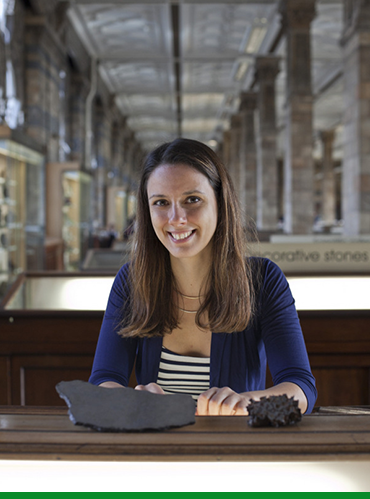 Company: Technical Superior Institute of Lisbon 
Country: Portugal
Field: Science
Zita Martins is an astrobiologist in the Technical Superior Institute of Lisbon. Until the 2017 fall she was Royal Society University Research Fellow (URF) in the Imperial College in London. She researches for more than 15 years how life appeared in the Earth and if there is life outside it.
Graduated in Chemistry for the Technical Superior Institute, she was visiting scientist in the North-American Space Agency (NASA) while she was concluding her PhD in Astrobiology in Leiden University (Netherlands). In 2012 she was visiting professor in the University Nice-Sophia Antipolis /France).
Between 2007 and 2009 she worked for the mission Mars ExoMars. In 2009 she was awarded by Royal Society has a University Research Fellowship in the value of 1 million pounds. Nowadays she is co-researcher in two spatial missions of the European Spatial Agency (ESA) that will be installed in the International Spatial Station (ISS).
She gave more than one hundred interviews about Science in the international media, and she was selected by the TV channel BBC as Expert Scientist Woman. Her portrait was painted to an exposition of the Royal Society about successful women in Science. She was honored in the project "Women in Science" of the Portuguese agency called National Agency for the Scientific and Technological Culture Ciência Viva.
Zita Martins was awarded in 2015 with the title of Oficial da Ordem Militar de Sant'Iago da Espada by the President of the Portuguese Republic and he is a member of the Portuguese Diaspora Council, since June 2017.