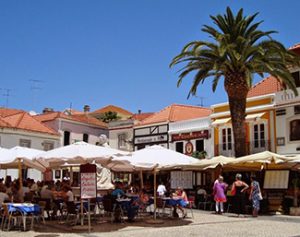 The municipality of Cascais, the first Portuguese autarchy to be in the biggest technology exhibition, was appointed as an example of technology solutions for "smart cities".
For the first time, a portuguese autarchy was invited to attend the Consumer Electronic Show (CES), the biggest technology fair that takes place in Las Vegas, USA. The reason for the invitation was the technological solutions for smart cities, implemented by Cascais.
"The strategy of the municipality of Cascais aligning the technological development with a high standard life quality assured this participation, the first Portuguese autarchy, in CES", explained the autarchy in a release. It is also in this exhibition in Las Vegas that "are discussed the future cities, reason which lead CTA (Consumer Technology Association, the event's organizer) to invite Cascais, after some specialists and universities had referenced the highlight place that Cascais achieved in the Smart Cities panorama", adds the same release.
The Cascais City Council presented some of the examples of technological solutions already implemented or still in development in Cascais, during a panel with the theme "Partnerships for smart cities construction".
"It's the case of the center of unique service (telephone, email, chat and face-to-face). Or the creation of a sole login for many digital platforms, such as MOBI Cascais, that allows the access to every kind of transports (including bicycles and parking areas), such as FIX Cascais, an application that allows the citizen to ask for the intervention of the municipality in the public space. Or the participative budget (the most voted in the whole European Union)", details the Municipality of Cascais.
Next Post
Portugal renews partnerships with USA