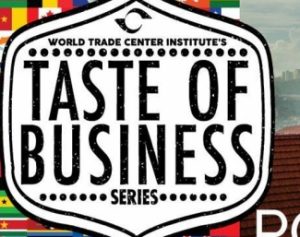 "A Taste of Business", organized by The World Trade Center Institute (WTCI), and features a country in each event, will feature Portugal on the next event, April 23, promoted by the Diaspora Counselor, António Moreira, UMBC Vice-Provost. 
"A Taste of Business" gathers attendees with insight into best business practices, emerging (top) industry sectors. The main goal of this event is to introduce and promote Portugal to the State of Maryland as a country to do business with.
This event featuring Portugal will have the participation of the Ambassador of Portugal on the United States, Domingos Fezas Vital, and the Marketing coordinator of Amorim, Hannah Halloran.
Registration: wtci.org/events/taste-of-business/
By Portuguese Diaspora Council, April 2019