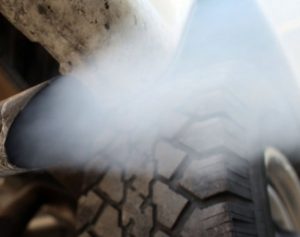 Portugal is among the countries with best climate performances, being on the 14th position from a list of 57 analyzed countries, one position up comparing to 2017. In one of the parameters about climate policies that integrates the global index, he got the first place.
Portugal is among the countries with best climate performances, according to the CCPI, it was announced this Monday at the UN climate summit, in Katowice (Polony). Portugal got the 1st place on the climate policies.
Globally, Portugal is in the 14th position, on a list of 57 countries — or in 17th position, if we count the not filled first three places. These first places are usually empty, because the organizations that created it believe that no country reach a high level on the climate change performances.
Sweeden and Marocco, that occupy the first places on the index, are also among the five countries with the best climate policies. France, in the second place regarding the climate policies, can only reach a medium performance (21º) globally. Regarding the climate policies, the European Union has also a good classification with a 6th place – one place above Portugal at CCPI.
Portugal increased one position at CCPI, comparing with 2017, partly thanks to climate policies. The evolved experts on this evaluation measured the plans to reach carbon neutrality in 2050 and to end coal plants until 2030. In addition, Portugal is one of the countries that supports the carbon neutrality on the European Union until 2050.
The quantity of renewable energy produced, as well as the renewable goal for 2030 – 80% of the electricity produced -, are other highlighted points by the experts and that gives Portugal a good classification on this parameter.
Read the full new HERE.
By Observador, December 2019