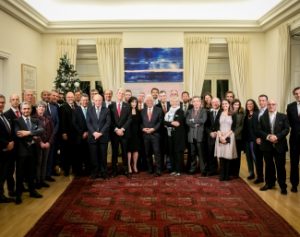 The Portuguese Diaspora Counselors were received by the Prime-Minister with a Welcome Drink at Palacete de São Bento, on December 2018.
Such as in previous years, the Portuguese Counselors were received in São Bento by the Prime-Minister António Costa, where, besides him, the Minister of the Foreign Affairs and Vice-Honorary President of the Portuguese Diaspora Council, Augusto Santos Silva, and the President of the Board of the Portuguese Diaspora Council, Filipe de Botton, made interventions. 
António Costa stated in his intervention, such as reported by Lusa, that, for a Portuguese prime-minister, it's always "ambivalent" having so many Portuguese people in highlight positions in multinationals, in prestigious foreign universities and international organizations, because, in parallel, the national aim should also be the attraction of the best human resources.
"The Portuguese Diaspora Council is really important, because its a way of being both inside and outside of the country. The talent attraction is a decisive factor on this global economy. We won't be competitive if we can't recruit. So, we have to make a collective effort for the talent attraction", sustained the prime-minister.
The reception at São Bento preceded the 6th Annual Meeting of the Portuguese Diaspora Council, taht took place on the following day, at Palácio da Cidadela, in Cascais.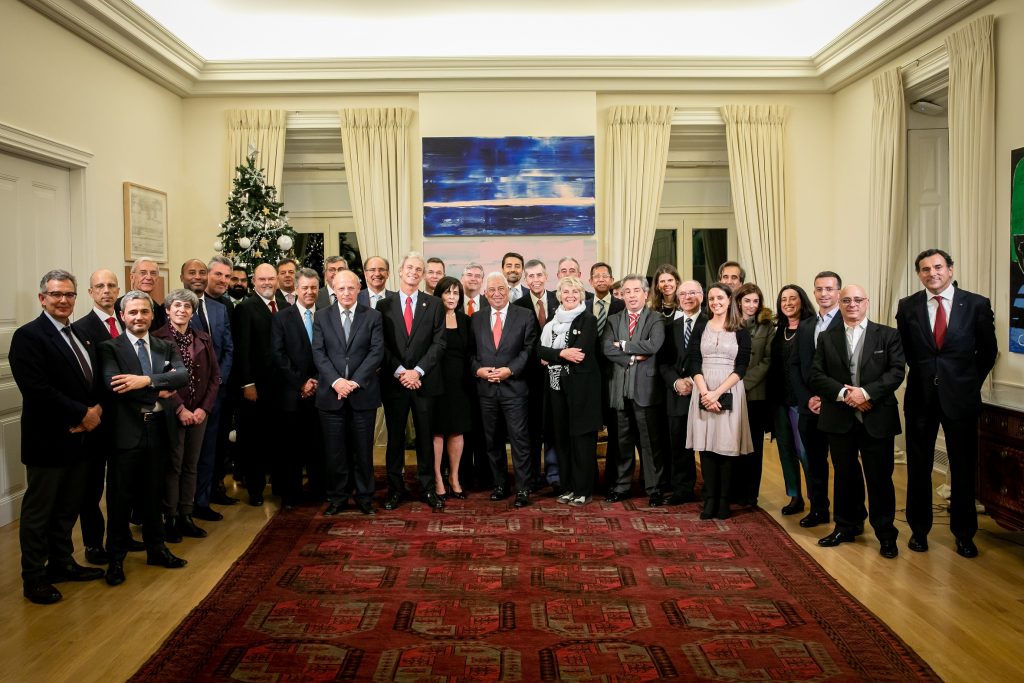 By Portuguese Diaspora Council, December 2018
Next Post
6th Annual Meeting: Portuguese Talent and Competitiveness