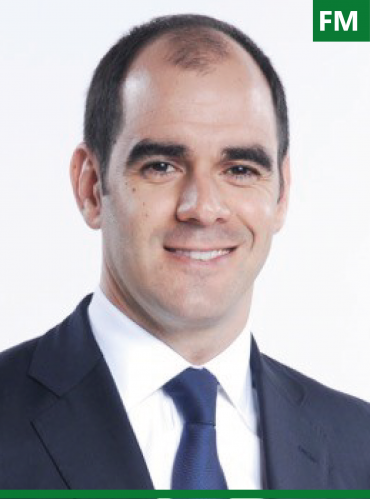 Company: HSBC
Country: England
Field: Economy
António Simões is Chief Executive of Global Private Banking at HSBC Bank plc. Previously he was Chief Executive, with responsibility for the UK and Continental Europe, with effect from 2015 until 2018. He is also a member of the Group Management Board, HSBC's Group Executive Committee.
Prior to his current position, he was CEO for HSBC in the UK, and deputy Chief Executive of HSBC Bank plc. António Simões has been a Director of HSBC Bank plc since January 2012. He is also a Director of the French subsidiary of HSBC Bank plc. He was a member of the Practitioner Panel of the Financial Conduct Authority (UK conduct regulator) since July 2013 and chair between August 2015 and July 2017. He was a practitioner member of the Banking Standards Board from April 2015 to July 2017.
He joined HSBC in September 2007 as Group Head of Strategy, reporting to the Group Chairman. In October 2009, he was appointed Group Head of Strategy & Planning and Chief of Staff to the Group CEO, and subsequently spent two years in Hong Kong. In January 2012, he relocated back to London to lead the European Retail Banking and Wealth Management (RBWM) business, including responsibility for Asset Management and Insurance. In September 2018, it was announced that António Simões would succeed Peter Boyles as Chief Executive of Global Private Banking.
António Simões is a strong advocate of diversity and inclusion and has been recognised for his contributions by several organisations.
Before joining HSBC, he was a partner at McKinsey & Company's London office. During his time at McKinsey, he worked in financial services across several geographies. He also worked at Goldman Sachs in London, serving financial institutions in Investment Banking.
António Simões holds an MBA with honours from Columbia University. He was appointed a Young Global Leader of the World Economic Forum (WEF) in 2009. He completed a WEF leadership programme at Harvard Kennedy School. He is married and lives in London.
He is one of the founding members of the Portuguese Diaspora Council.