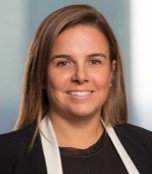 Empresa: SCF Partners
País: USA
Área: Economy

Teresa Mattamouros has been managing director of SCF Partners since 2019, having been vice president at the same company between 2017 and 2019. SCF Partners is a company that provides social capital and strategic support to companies in the energy sector.
At the same time, she is part of the direction of Pro Directional and Frontier Tubular Solutions, also related to the energy sector.
Teresa Mattamouros was part of Baker Hughes between 2016 and 2017, a company in the oil and gas industry, always in management positions. He was also Vice President of Investment Banking at Goldman Sachs, Investment Banking Associate at Morgan Stanley and Consultant at New Living.
She has a degree in Architecture from Universidade Técnica de Lisboa and a Masters in Business Administration from Jones Graduate School of Management at Rice University.
Teresa Mattamouros has been a member of the Portuguese Diaspora Council since 2020.