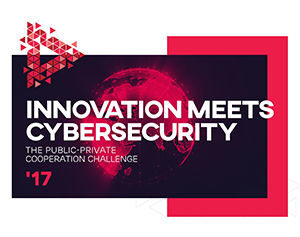 The Portuguese Diaspora Council co-organized with COTEC, the National Centre for Cybersecurity and UMBC the conference 'Innovation Meets Cybersecurity', on November 8 2017, at Calouste Gulbenkian Foundation, in Lisbon.
The main goal of this international conference, that joined specialists from different institutions and companies, was to debate and share experiences about how to combine innovation and resilience in a digital world. In fact, as far as the economy's digitalization expands, contacts increase and, consequently, the cybernetic risks, being necessary to adopt an integrated and coordinated strategy of resilience. This question is particularly relevant in consideration of the recent European law changes that rule the activities of all companies in what concerns cybersecurity.
The cybersecurity central questions debated were the following:
How to build the business case for cybersecurity?
What's the importance of public-private cooperation and how to increase that cooperation?
These conference "Innovation Meets Cybersecurity: the public-private cooperation challenge" had as keynote speakers: Suzanne Spaulding, former Under Secretary at the Department of Homeland Security; Donna Dodson, Deputy Cyber Advisor at the National Institute of Standards and Technology (NIST); Tim Maurer, Co-director of the Cyber Policy Initiative at the Carnegie Endowment for International Peace; Anupam Joshi, Director do Centro de Cibersegurança da Universidade de Maryland Baltimore County; e Ana Teresa Lehmann, secretary of State of Industry that presided the closing of the session.
By The Portuguese Diaspora Council, November 2017