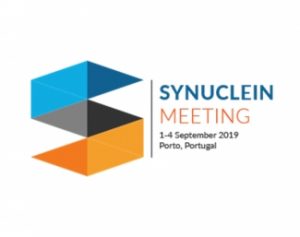 With the main theme Where we are and where we need to go, the Synuclein Meeting 2019, will take place in Ofir from 1 to 4 September, with the Diaspora Counselor Tiago Fleming Outeiro as part of the organization and the support of the Portuguese Diaspora Council.
The 'Synuclein Meeting' is a meeting that brings together several Parkinson's experts to discuss the state of the art in this research.
This year, the meeting has as part of the local organizing committee, the Portuguese Diaspora Counselor, Tiago Fleming Outeiro, director of the Department of Experimental Neurodegeneration at the Medical Center of the University of Goettingen, Germany. The Portuguese Diaspora Council is a partner of the 2019 edition.
In the past, Tiago had already been responsible for choosing Portugal to host the 14th ADPD International Conference – Alzheimer Disease / Parkinson Disease, which took place in Lisbon, in March this year. The Diaspora Counselor had also been a speaker on the 2nd edition of the Diaspora Talks, on December 2018, in a panel about the same theme. 
In addition to the fourteen roundtables that will take place over the four days, on the agenda of the Synuclein Meeting 2019 are topics like Synucleinopathies: from clinics to pathology, The future of PD from the alpha-synuclein perspective: what we can expect and Past, Present and Future of cell transplantation in synucleinopathies and speakers such as Maria Grazia Spillantini, Professor of Molecular Neurology at Cambridge University, Anders Bjorklund, Professor at the Wallenberg Center for Neuroscience, Robert Edwards, Professor of Neurology and Psychology at the University of California, Thomas Gasser, Professor of Neurology and Director from the department of neurodegenerative diseases of the Hertie-Institute of the University of Tübingen, and Ronald Melki, research director of the Centre National de la Recherche Scientifique (CNRS).
By Portuguese Diaspora Council, August 2019
Previous Post
Eight Portuguese institutions in the best business schools in the world
Next Post
The Portuguese Diaspora Council will discuss a new production and consumption system